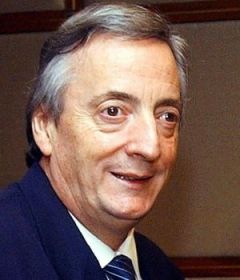 * Latin America:
Former Argentine president Nestor Kirchner was
elected to head
the twelve-nation UNASUR political bloc.
* U.S.:
In an
unanimous decision
the Supreme Court ruled against the family of a Salvadoran-born immigrant who tried to sue government physicians for medical neglect.
* Dominican Republic:
Venezuela President Hugo Chavez is expected to finalize a deal today for 49% control of the lone
Dominican oil refinery
.
* Colombia:
Could Canada's free trade agreement with Colombia serve as an example for legislators
in the U.S.
?
Image – MercoPress
Online Sources- Indpendent.co.uk, Los Angeles Times, Dominican Today, Bloomberg