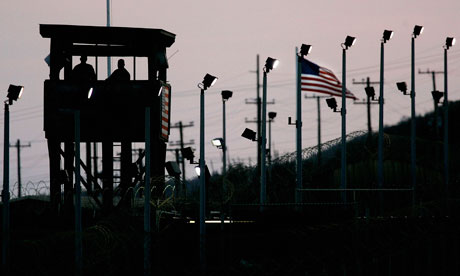 On a televised appearance on Thursday night real estate magnate Donald Trump blasted President Obama's foreign policy. "Our weak president that
kisses everybody's ass
is in more wars than I've ever seen," Trump claimed as he accused Obama of war mongering. But the potential presidential candidate may have some explaining to do after making brief comments on Cuba.
Trump argued that the best way to get rid of the island's Communist government would be to show the "good stuff" about capitalism. To this end, he proposed that if he were president he would close the military base at Guantanamo Bay and replace it with a casino. He cited Pentagon papers leaked
on April 1, 2009
as proof that his idea was "foolproof." Trump even suggested that he would
resurrect Trump Air
, which ceased operations in 1992, in order to help tourists flock to the gaming facility.
Trump's remarks on Cuba come in the midst of allegations that the Miss Dominican Republic winner Dalia Fernandez paid over
$100,000 in bribes
. (Trump is a co-owner of the Miss Universe Organization that ran the Miss Dominican Republic beauty contest).
Obama has
thus far broken
his campaign pledge to close the Guantanamo person and last month he ordered the resumption of military tribunals there.
Image- Mark Wilson/Getty Images via
The Guardian
("Barack Obama had promised to close Guantánamo within a year of taking office in January 2009.")
Online Sources- U.S. News and World Report, The Latin Americanist, Wikipedia, ABC News, Politifact.com