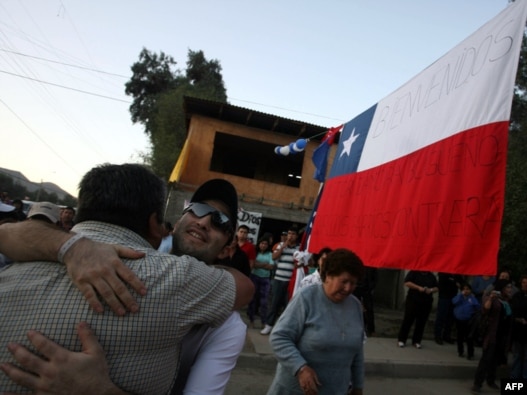 * Chile:
While there was plenty of attention focused on the 33 rescued miners in Copiapo, Chile's Congress quietly approved raising royalty fees on large mining firms.


* Latin America:
Rescuers continue searching for two trapped Ecuadorian
miners while two Colombian miners died in separate accidents.


* U.S.:
Are "
culture and behavioral differences rather than genetics" the reasons why Latinos have a longer life expectancy than whites and blacks?

* Mexico:
Police arrested eight people suspected of involvement in the deaths of 72 Latin American migrants last August.

Online Sources - The Latin Americanist, LAHT, CNN, Montreal Gazette, BusinessWeek, Reuters,
Image -
Radio Free Europe
("Carlos Barrios, one of the 33 rescued San Jose miners, hugs a friend on his return home in Copiapo.")