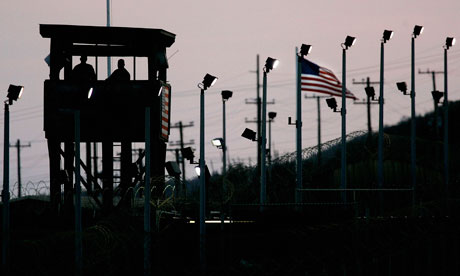 * U.S.:
Military trials at the Guantanamo prison will resume after a
two-year hiatus
according to a decision made by the White House yesterday.
* Ecuador:
A U.S. federal judge extended his
temporary order
preventing Chevron from paying a
multibillion-dollar verdict
in an Ecuadorian environmental damages case.
* Latin America:
A study conducted in seven countries including Mexico and Colombia found that diabetes cases often
go undiagnosed
or are poorly treated.
* Peru:
The prestigious Dakar Rally, which for its past three editions has been held in Argentina and Chile, could be
expanded to Peru
for 2012.
Image – Mark Wilson/Getty Images via
The Guardian
("Barack Obama had promised to close Guantánamo within a year of taking office in January 2009.")
Online Sources- Living in Peru, BusinessWeek, The Telegraph, MSNBC, The Latin Americanist