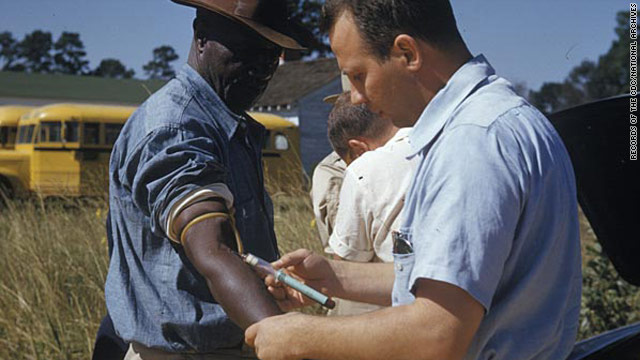 Note:

Blogging will be very light today. Therefore we present an expanded edition of today's "Daily Headlines".
* Guatemala:
Vice President Rafael Espada claimed that about
1500 Guatemalans
, not roughly 700 as initially claimed by the U.S., were victims of secret medical experiments on venereal diseases.
* Argentina:
"Viva Nestor" and "Cristina you are not alone" were just
some of the notes
left on the gates of the Casa Rosada presidential palace by Argentines
mourning the death
of ex-president Nestor Kirchner.
* Mexico:
Current president Felipe Calderon and his predecessor Vicente Fox find themselves
on opposite sides
of the California Proposition 19 debate.
* Cuba:
Guantanamo detainee Omar Khadr may've pled guilty and avoided trial yet his sentencing hearing has become
a contentious affair
.
* Haiti:
The country's
cholera outbreak
has killed at least 300 people and has
spread to areas
closer to the capital city of Port-au-Prince.
* Colombia:
Major regional air carrier Lan Airlines will expand after buying Colombia's Aires for
over $32 million
.
Image –
CNN
(Secret experiments on syphilis and gonorrhea were conducted on hundreds of Guatemalans in the 1940s. They were similar to another infamous example of U.S.-conducted experimentation: the Tuskegee experiment pictured above.)
Online Sources- Christian Science Monitor, CBC, The Latin Americanist, Reuters, Xinhua,
The Tico Times, Bloomberg,