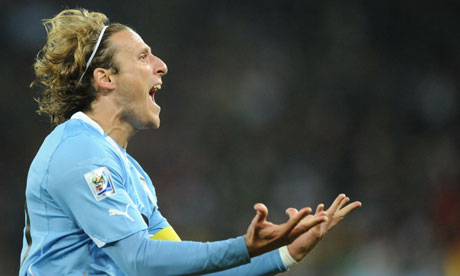 * Latin America:
Uruguay's Diego Forlan
(image)
, Argentine Lio Messi, and Maicon of brazil are
among the finalists
for this year's Ballon d'Or.
* Bolivia:
President Evo Morales met with Iranian President Mahmoud Ahmadinejad in order to attract more Iranian investment and to
strengthen bilateral ties
.
* Panama:
Is President Ricardo Martinelli turning
into a "strongman"
?
* Peru:
Ecuador has joined Peru's claim seeking the return of
thousands of Incan relics
being held by Yale University.
Image –
The Guardian
Online Sources- Time, Reuters, Xinhua, USA TODAY