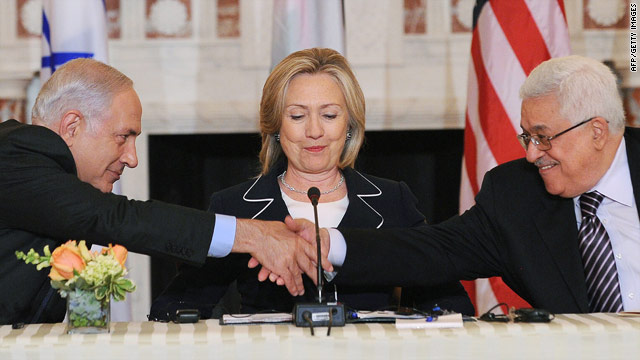 * Middle East:
Some progress was made this week yet
plenty of obstacles
still remain to be tackled in future discussions between the leaders of Israel and Palestine.
* Portugal:
Six men including a former TV presenter were sentenced after being convicted of
child sex abuse
at an orphanage.
* New Zealand:
No major damages have been reported in a
magnitude 7.0
earthquake that shook New Zealand.
* Pakistan:
At least 53 people were killed when a
bomb exploded
at a political rally in southwestern Pakistan.
Image –
CNN
("Israeli Prime Minister Benjamin Netanyahu, left, and Palestinian leader Mahmoud Abbas make a public display before Hillary Clinton.")
Online Sources- CNN, BBC News, Voice of America, Christian Science Monitor