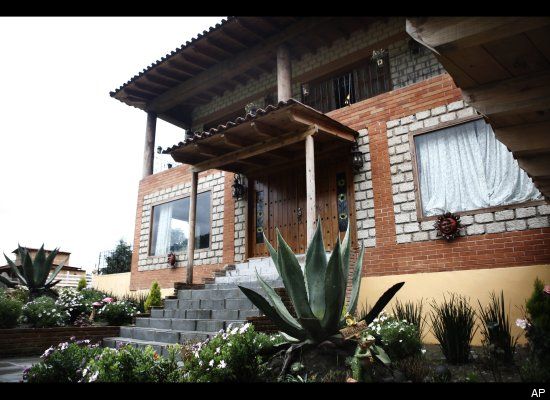 As we highlighted
earlier
, Edgar Valdez Villarreal, aka 'La Barbie', was arrested this week in Mexico, ending his run as one of the top capos in the business.
This video (in Spanish) of Valdez speaking after his arrest
shows La Barbie looking forlorn and dejected, a far cry from the
high-flying lifestyle
he led as a top drug boss in Mexico.
La Barbie was taken as the home pictured above - check out more pictures of the pad
here
. It wasn't exactly Pablo Escobar's famous "
Hacienda Napolés
," but with flat screens, Cartier and Gucci boxes, pool tables, and a
decently stocked bar
La Barbie certainly had a
comfortable spot
during his last free moments.
Image Source: Huffington Post via AP
Online Sources: BBC Mundo, Huffington Post, BBC News, Reuters, Dallas Morning News, Yahoo! News, YouTube, Blog del Narco