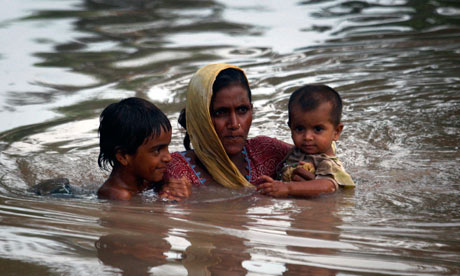 * Pakistan:
Relief for flood-ravaged Pakistan has been
slow to arrive
and the humanitarian situation could worsen according to several aid agencies.
* Iraq:
At least sixty people were killed when a
suicide bomber
exploded near a military installation in Baghdad.
* Japan:
The government could consider an
additional stimulus
that "is likely to involve reallocating funds rather than new spending."
* Russia:
A Romanian diplomat detained and charged with spying on Russia has been
ordered to leave
for his native country.
Image –
The Guardian
Online Sources- MSNBC, Reuters, CNN, Bloomberg,