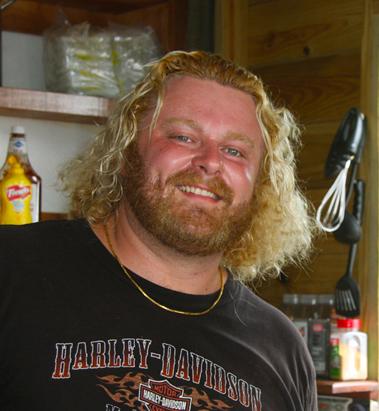 This time in Panama. A few weeks back I got a text that a suspected "serial killer" was on the loose, suspected in the deaths of multiple people in the idyllic Bocas del Toro province near the Costa Rican border.
About a week later, the suspect, "Wild Bill Cortez" (real name: William Holbert)
was arrested
with his wife and suspected accomplice while crossing a river between Costa Rica and Nicaragua.
In one of those truly too shocking to be made up stories, Wild Bill (as he is universally known in Panama) is now charged with murdering five American expats to steal their properties. Panamanian President Ricardo Martinelli
called the saga
"one of the first cases of serial murders in Central America."
The remains of all five were found in a shallow grave on the property he took after after killing one of the suspected victims - a hotel on a remote Bocas Island that he dubbed "Hacienda Cortez."
To gain possession of Hacienda Cortez, Bill is suspected of having killed Michael Brown along with Brown's wife and teenage son. It turns out Brown was in the witness protection program, having cooperated with authorities to turn in drug dealers in the US years before.
Questions remains as to whether more victims will emerge.
To get a full idea of Bill's craziness, check out this
ABC News/Nightline video
with footage from Bill's time as an outspoke white supremacist in his native North Carolina.
Image Source: ABC News ("Wild Bill" Cortez (Holbert) in Panama)
Online Sources: ABC News, CBS News, Nightline