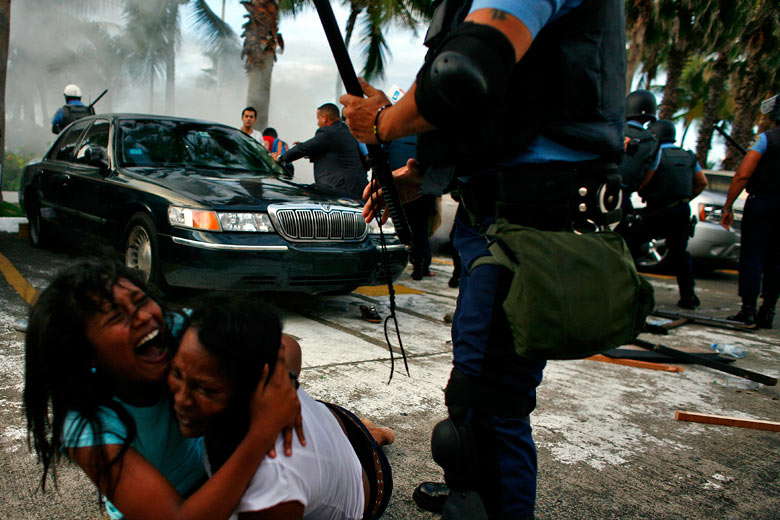 * Puerto Rico:
Police in the Puerto Rican capital of San Juan have been
accused of brutality
during clashes last week with anti-government protestors.
* Haiti:
Tens of thousands of Haitian earthquake survivors living in makeshift camps
face eviction
from landowners worried about insecurity.
* Venezuela:
Officials claimed that they arrested an accused
Salvadoran accomplice
of wanted ex-CIA agent Luis Posada Carriles.
* Brazil:
At a summit in Cape Verde, President Luis Ignacio Lula da Silva pledged increased
Brazilian cooperation
with west African countries.
Image – The Guardian ("A student demonstrator, Elisa Ramos, left, and her mother, Betty Pena, shelter from teargas amid riots over budget cuts at the Capitol building in San Juan, Puerto Rico.")
Online Sources- El Universal, Huffington Post, AFP, Christian Science Monitor