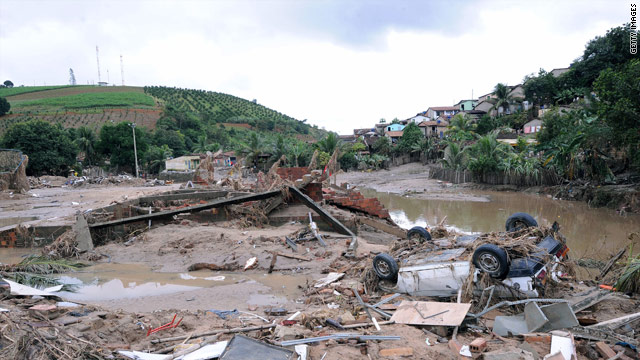 * Brazil:
The official death toll from heavy floods in northeastern Brazil is 44 but that tally
could skyrocket
as hundreds of villagers continue to be missing.
* Latin America:
An agreement over the future of whaling failed in part due to the pressure of Latin American delegates to
seriously curb
the hunting of whales.
* Mexico:
Diplomats in Mexico and the U.S. are in discussions over what to do if they
find oil fields
that cross their shared border.
* Cuba:
Did the Cuban Catholic Church
help release
jailed political activist Darsi Ferrer?
Image –
CNN
("The Mandau river caused extensive damage in Branquinho, Alagoas state, northeastern Brazil.")
Online Sources- CNN, BBC New, MSNBC, Al Jazeera