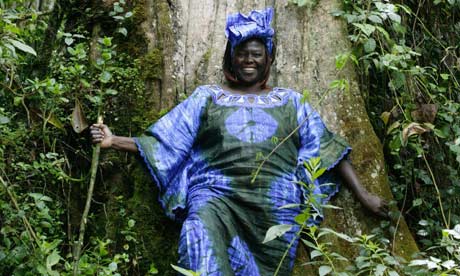 * Kenya:
Rest in peace Wangari Maathai; the environmental activist and 2004 Nobel Peace Prize recipient
died at the age of 71
on Monday.
* Middle East:
The U.N. Security Council will start holding
meetings on Wednesday
to decide on the recognition of Palestinian statehood to the global body.
* Italy:
A senior member of the Catholic Church blasted the Italian political class for
numerous scandals
that have implicated top officials.
* China:
A pair of Tibetan monks set
themselves on fire
in protest against the Chinese government's policies.
Image –
The Guardian
Online Sources- CNN, BBC News, New York Times, CBC News