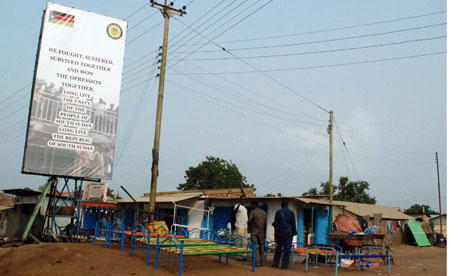 * Africa:
The Republic of South Sudan, which will mark its independence on Saturday, reportedly faces
plenty of challenges
including internal strife and an uneasy relationship with its soon-to-be northern neighbor.
* U.S.:
A federal appeals court ruled that the military's "don't ask, don't tell" policy on gay soldiers should
be lifted immediately
.
* New Zealand:
The country's civil defense supposedly cancelled
a tsunami warning
that was triggered by a 7.6-magnitude earthquake roughly 500 miles away of the North Island.
* Britain:
According to police, editors and other execs at the News of the World tabloid masterminded
the illegally hacking
of cell phones of several figures including a 13-year-old murder victim.
Image – Peter Martell/AFP/Getty Images via
The Guardian
Online Sources- CSMointor.com, MSNBC, CNN, stuff.co.nz