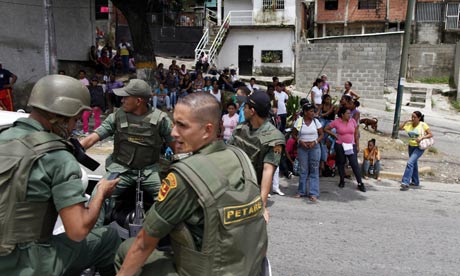 * Venezuela:
The
27-day standoff
between troops and inmates at the El Rodeo II prison ended yesterday though serious
problems still persist
in the Venezuelan prison system.
* Latin America:
According to the Economic Commission for Latin America and the Caribbean economic growth in the region this
year will be 4.7%
though growth may dip slightly in 2012.
* Argentina:
The heirs to the Clarin media conglomerate
may not have been
illegally adopted from political prisoners during the "Dirty War" period.
* Peru:
Canadian firm Bear Creek
filed a lawsuit
against the Peruvian government that cancelled a mining project due to violent protests.
Image – David Fernandez/EPA via The Guardian ("Relatives of prisoners of Venezuela's El Rodeo 2 jail wait for news about the uprising, which has ended after 27 days.")
Online Sources- El Universal, Reuters, BBC News, Mercopress