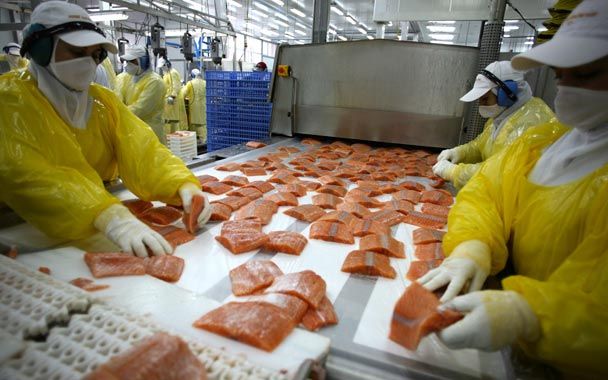 The recent international economic slowdown has hit plenty of countries hard and for the most part Latin America has been no exception to that. Yet it appears as if this year the region has bounced back faster than other parts of the world.
According to a study released today by the U.N.'s Economic Commission for Latin America and the Caribbean, (ECLAC), the region's gross domestic product will grow by
a higher-than-expected
6% this year. The increase represents a big jump compared to a GDP drop of 1.9% last year, and the ECLAC anticipates that the region will continue growing throughout 2011 by 4.2%.
An ECLAC statement credited this year's expected growth to several factors including an expansive monetary policy and rapidly increasing production. The report also mentioned that the governments in most countries in the region
enacted public policies
since mid-2009 that have allowed for "robust private consumption, which is due to a gradual improvement in employment, increasing credit conditions, and…an increase in real wages".
Despite the positive outlook for next year, the ECLAC warned that
there are challenges
that still remain:
"The big challenge in the region is rebuilding its capacity to take contra-cyclical actions and create conditions for productive development that is not just based on exports of basic goods," Cepal Executive Secretary Alicia Barcena said in the statement.

Not every country
in the region will experience growth this year; Venezuela's GDP is expected to fall by 1.6% while Haiti's could nosedive by 7%. Aside from uneven growth, inflation also increased by 1.5% between 2009 and this year.
Paraguay with 9.7% of annual growth is the
head of the class
in Latin America, followed by Uruguay with 9.0% and Peru with 8.6%. Regional heavyweights Chile and Mexico will each grow by 5.3% based on the ECLAC's analysis.
An ECLAC report released last month concluded that poverty in Latin America would
drop by 33%
this year.
Image-
Mercopress
(Workers at a Chilean fish processing plant).
Online Sources- Economic Commission for Latin America and the Caribbean, Reuters, WSJ.com, Bloomberg, El Universal