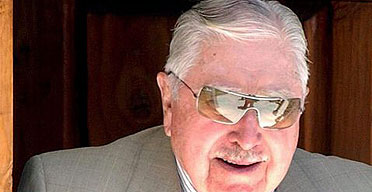 * Chile:
Chile's ambassador in Argentina reigned yesterday after a stunning
verbal faux pas
praising the dictatorship under the late strongman Augusto Pinochet.
* El Salvador:
San Salvador's archbishop praised President Mauricio Funes for "taking important steps" to
promote democracy
in El Salvador.
* Venezuela:
The country's new government-regulated foreign exchange market is set to
begin operations
today.
* Bolivia:
Bolivia's legislature approved a measure designed to give indigenous communities more
judicial autonomy
.
Image – The Guardian (2006 image of former Chilean dictator Augusto Pinochet).
Online Sources – MSNBC, BBC News, Spero News, Wall Street Journal,